10TH ANNUAL BLACK AND WHITE SPIDER AWARDS HONORS PHOTOGRAPHER GARY BRECKHEIMER FROM NEW YORK CITY
LOS ANGELES 12/4/15 - Professional photographer Gary Breckheimer of New York was presented with the 10th Annual Black and White Spider Awards 1st Place in the category of Nude at a prestigious Winners PhotoShow webcast Saturday, November 21, 2015.
The live online gala was attended by over 10,000 photography fans around the globe who logged on to watch the climax of the industry's most important event for black and white photography.
10th Annual Jury members included captains of the industry from Bonhams, Random House, Aeroplastics Contemporary, Stockholm City Museum, Annenberg Foundation, Leo Burnett, FTM Art Advisory and Fratelli Alinari who honored Spider Fellows with 505 coveted title awards in 31 categories.
"It is an incredible achievement to be selected among the best from the 7,686 entries we received this year," said Basil O'Brien, the awards Creative Director. "Gary Breckheimer's "Airstream Love," an exceptional image entered in the Nude category, represents black and white photography at its finest, and we're pleased to present him with the title of 1st Place Winner." Jury member Diane Ruggie from Velocebella agency added, "The gallery of winners and runners up has true stopping power."
BLACK AND WHITE SPIDER AWARDS is the leading international award honoring excellence in black and white photography. This celebrated event shines a spotlight on the best professional and amateur photographers worldwide and honors the finest images with the highest achievements in black and white photography.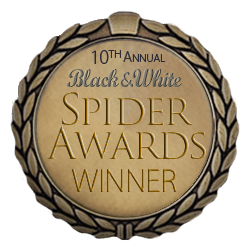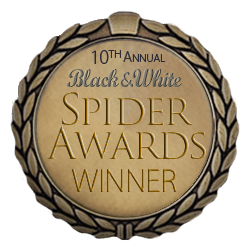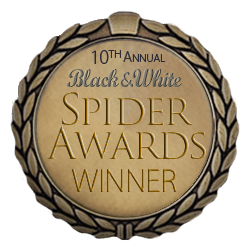 Airstream love1st Place and Outstanding Achievement Award
Neck PinsPortrait nominee in the BLACK AND WHITE SPIDER AWARDS
All the Nude Nominees, including 1st Place an Honorable Mention10TH ANNUAL BLACK AND WHITE SPIDER AWARDS